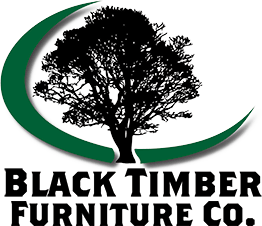 "Best Of Montana 2023!"
Black Timber Furniture Company Custom Designed Furniture
Locally Handcrafted Heritage Furniture. Functional. Artistic. Timeless.
What We Do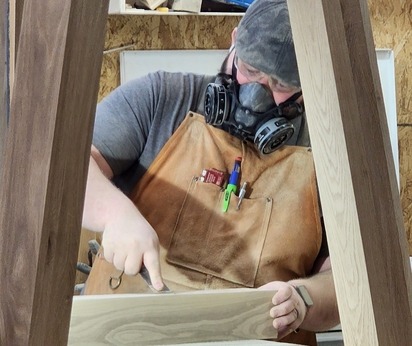 Josh Hard At Work
Black Timber Furniture Co. has been building custom, solid wood, heirloom, quality furniture since 2010. Our showroom provides hand-crafted furniture for purchase and to inspire the design of your own piece. We work with our clients to design and build custom pieces that will bring both functionality and beauty to your home. By combining classic woodworker's techniques with modern machinery, we produce fine work that can be enjoyed by the next generation.
All of our furniture is made from solid hardwoods, with solid wood joints, giving a seamless beauty. Solid wood is free of many of the toxins often found in particle board and other artificial woods. The woods we work with include; oak, alder, black walnut, cherry, maple, reclaimed, barn wood, plus textures and a huge variety of stains. We also partner with local providers of fabric, leather, metal work, glass, and hardware to give your piece that finishing touch.
Yes — we deliver! Contact us for in-town delivery rates or out-of-state shipping. We proudly ship within the US and Canada.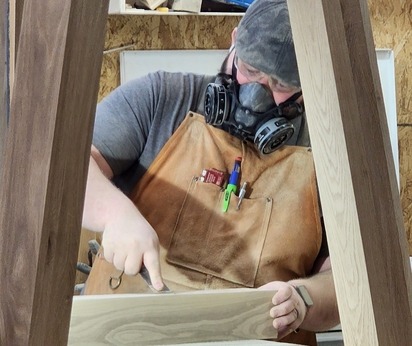 Josh Hard At Work

Our Team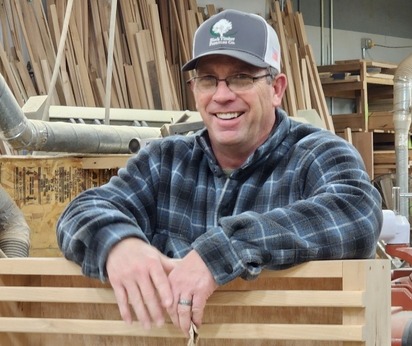 Todd In The Shop
Traditional American Values Are Superior Craftsmanship.

Black Timber Furniture Co. is owned and operated by Veteran Todd Fullerton. After retiring from the service, Todd went to Montana State University to earn his degree in Construction Engineering Technology. He put together a dedicated team of men and women with over 200 years of woodworking experience. As a team we understand that value, quality, integrity are what a solid foundation is built upon. We are dedicated to the steadfast adherence of a strict regimen of quality, allowing us to craft furniture that will truly stand the test of time. We as designers, builders, craft persons, installation and delivery all work as a team to bring you the best furnishings for your home and office.

Our beautiful custom furniture is what we refer to as Heritage Furniture, as we make it to last a lifetime, to be shared with the next generation. We welcome you to visit our showroom in Four Corners. Please email or call us with your questions. Please let us know what you are interested in on our website or to request a quote. We love connecting with our customers as we work together to fulfill your dreams come true.

You can also see many of our custom pieces on our
Instagram
page.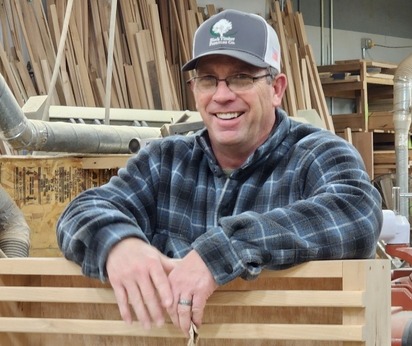 Todd In The Shop
Contact Us To Get Started On a Custom Project
Contact Us