Willowcreek Ladderback Side Chair
Description
Finished with our custom Light Ebony stain on Plain Sawn Red Oak and leather upholstered seat. This dining chair is designed by Black Timber to be strong and long-lasting with a style that goes with everything.


This dining chair was built to last. Notice the lower structural support between the legs. Notice that each back leg is also built up to being the supportive structural frame for the ladder-style backrest. This is a sign of durability and true craftsmanship.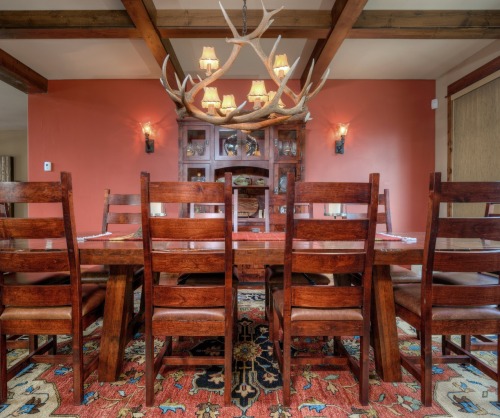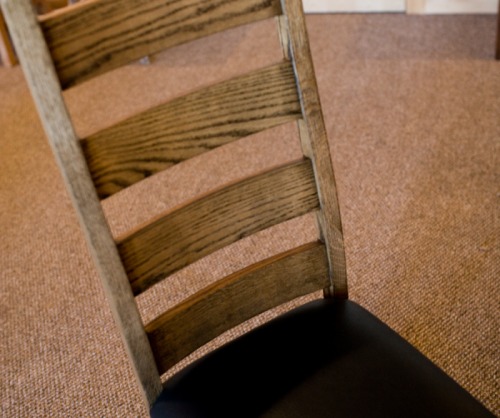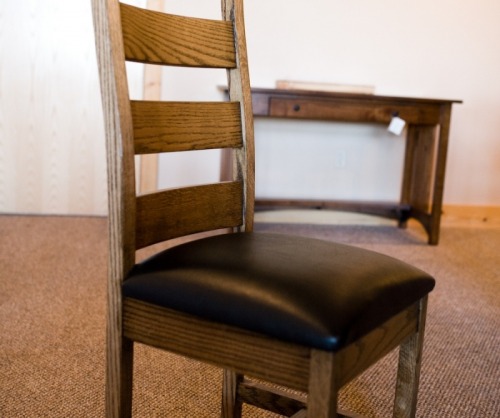 Contact us if you are interested in custom furniture in a style that doesn't match what you see here.
Contact Us