Custom Gray Accent Tables
Description
Custom color rustic gray nightstands with brown glaze and custom ornate drawer pulls. Featuring a bottom base shelf and a single drawer, these accent tables are sure to enhance any space by providing great functionality with a simplistic feel.

PLEASE CONTACT US FOR PRICING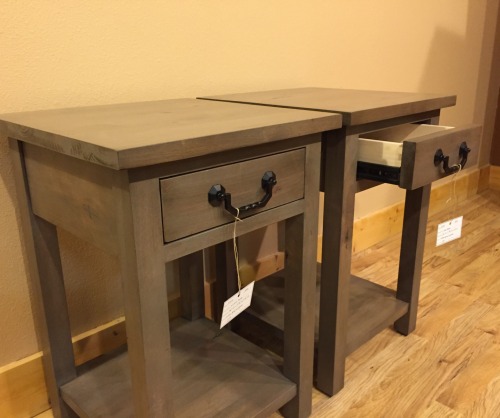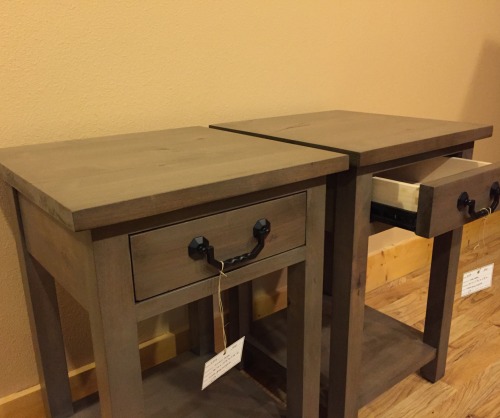 Contact us if you are interested in custom furniture in a style that doesn't match what you see here.
Contact Us