Farmhouse Ladderback 30" Bar Stool (Swivel)
Description
This swivel base ladder-back bar stool is perfect for a pub table, bar or breakfast nook. It provides a folksy ambiance and old world charm. Available in comfortable hardwood bucket style seats or upholstery. Available in 24" or 30" seat height.

PLEASE CONTACT US FOR PRICING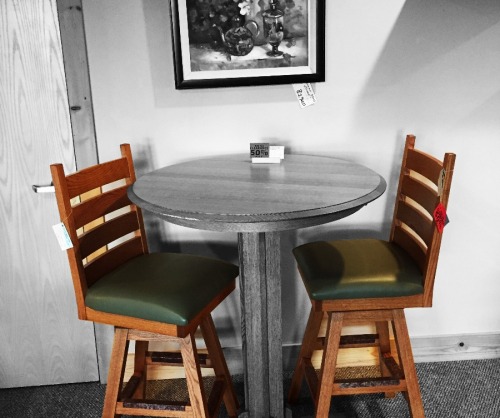 Contact us if you are interested in custom furniture in a style that doesn't match what you see here.
Contact Us