Modern Entertainment Console
Description
Montana- a place known for its rugged beauty and artisan traditions, we bring you our exquisite collection of Modern, Montana Made Furniture. Crafted with care and dedication, our custom handmade furniture is a testament to the timeless art of woodworking, seamlessly blending it with contemporary aesthetics to create pieces that enrich your living spaces with a piece of Montana's heritage.
This versatile console could be used as an entertainment center, or for countless other uses in any space.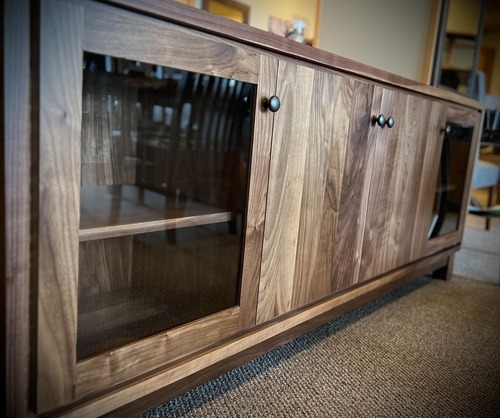 Contact us if you are interested in custom furniture in a style that doesn't match what you see here.
Contact Us