Modern Craftsman Bed
Description
Montana- a place known for its rugged beauty and artisan traditions, we bring you our exquisite collection of Modern, Montana Made Furniture. Crafted with care and dedication, our custom handmade furniture is a testament to the timeless art of woodworking, seamlessly blending it with contemporary aesthetics to create pieces that enrich your living spaces with a piece of Montana's heritage. T
his 4-leg platform bed has a low profile that is achieved by insetting the mattress within the frame. This bed has a flat headboard that accentuates the wood species you select.
Measurements shown for King.
Height
Headboard: 44 1/2" or 52" H"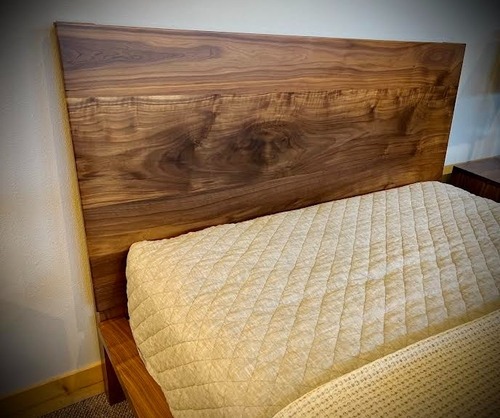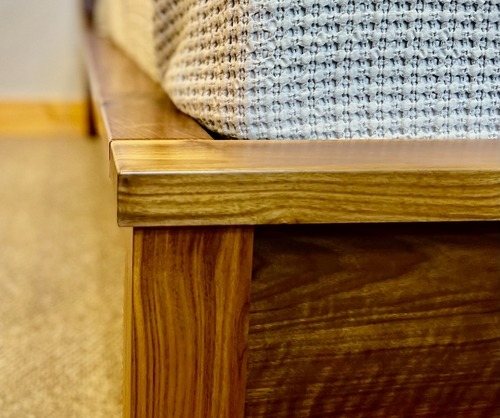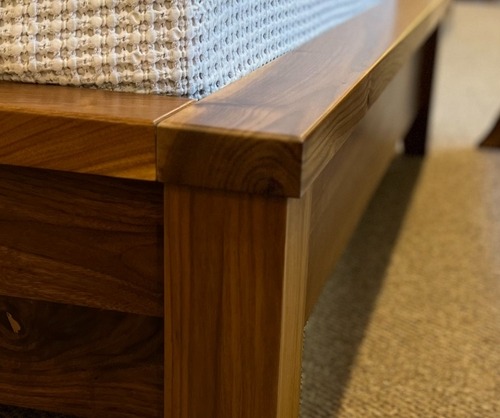 Contact us if you are interested in custom furniture in a style that doesn't match what you see here.
Contact Us