Murphy Bed with Armoire Side Cabinets
Description
Custom designed by Black Timber Furniture Craftsmen. The solid wood Murphy Hide-A- Bed can reclaim the bedroom in your house!
Customized Features can include; armoire side cabinets, lights, collapsible headboard, reading lamp, decorative paneling and a desk!
Closed: 72 3/8" W x 65 1/2" H x 19 15/16" D OPEN: 72 3/8" W x 65 1/2" L x 65 1/2" H

PLEASE CONTACT US FOR PRICING

Offered in Twin, Full, Queen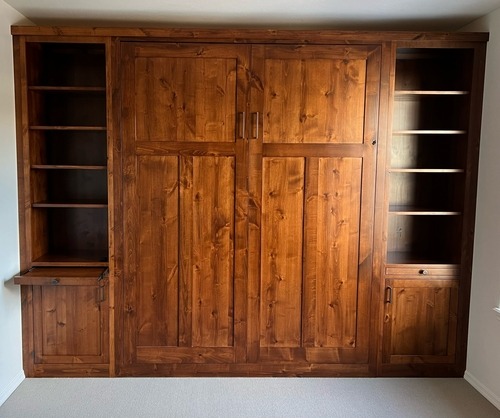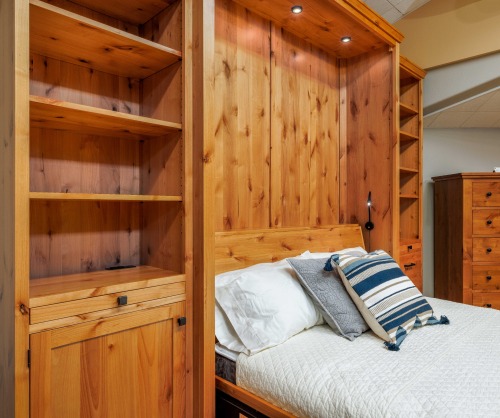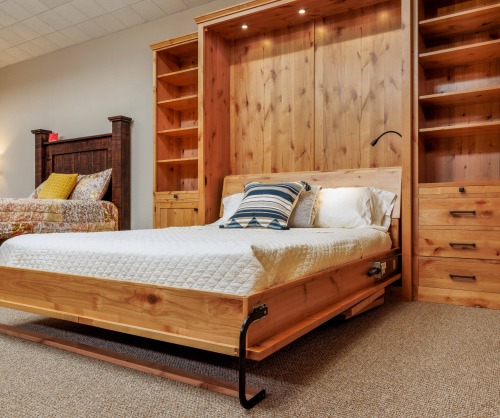 Contact us if you are interested in custom furniture in a style that doesn't match what you see here.
Contact Us